Best Coffee in the Reykjavík Harbour
May 24, 2019
If you're visiting the Old Harbour in Reykjavík, whether it's for a whale watching tour, puffin watching tour, northern lights tour, or even just a leisurely stroll by the sea, the salty sea air can easily stir up an appetite! Depending on what you're in the mood for, there is always something delicious within just a few minutes' walk – and a freshly brewed cup of coffee can be the perfect pick-me-up.
For coffee to go or coffee to be enjoyed with one of the best views in Reykjavík, look no further than Reykjavík Röst. This cozy little coffee shop, bistro, and bar opened in July 2017, and it quickly attracted both locals and foreign visitors alike. Röst (pronounced "rust") is an Icelandic word for a place where strong tidal currents meet shallow waters, so its name matches perfectly with its seaside location. It's located in the middle of the Old Harbor, right next to where all the tour boats dock.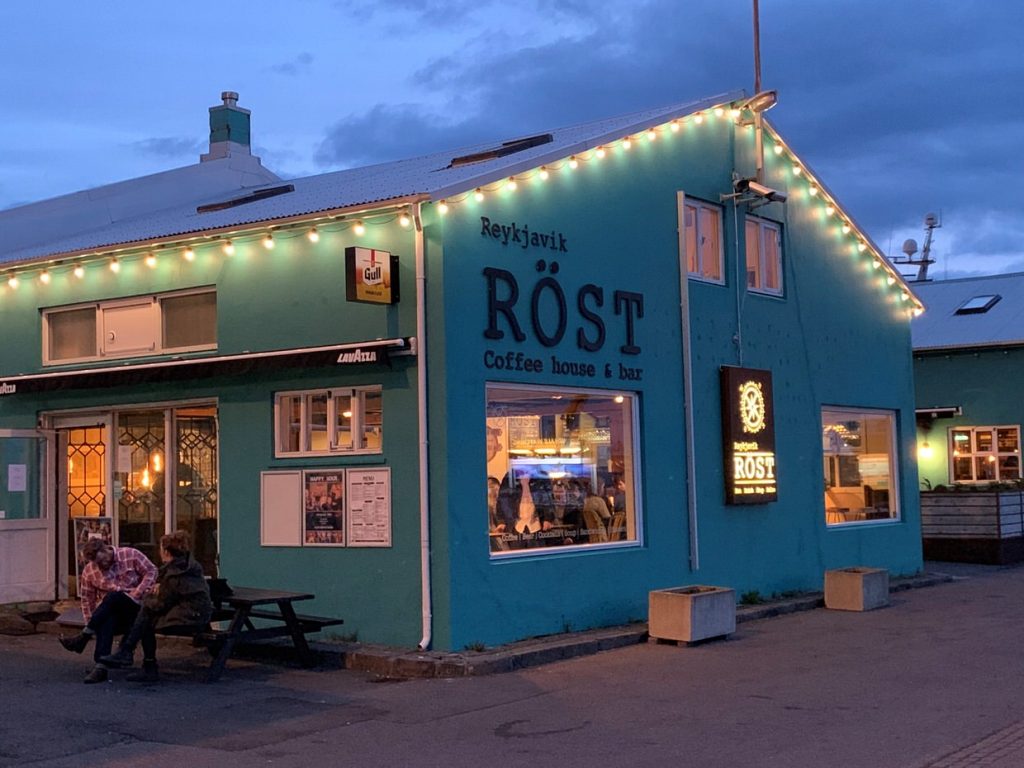 Reykjavík Röst serves up Lavazza coffee, a nice variety of other hot drinks, freshly-made sandwiches and soups, and amazing meat and cheese platters. They also have one of the best happy hour specials in town, with discounts on draft beer and wine from 15:00 until 19:00 (3pm – 7pm). The large windows provide amazing views over the harbor area, including the fjord Kollafjörður and Mount Esja, so you can sip your coffee and watch the world (and boats) go by. And best of all? Special Tours passengers receive 15% off all menu items!
Blog by
Jonathan Rempel
Instagram: @jon.rempel
Head Guide of Special Tours Wildlife Adventures